Mike Clemens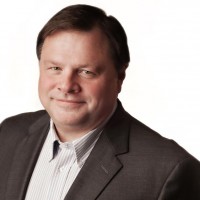 Mike Clemens hosts the morning show on Your Radio Friend AM 1400 WRJN, Racine, Wisconsin.
"We want folks to know what's going on in their community. Fun things to do with their families. Share a laugh or two. Or three."
Mike invites listeners to call every weekday morning from
5:30am
to
9am
to share their life stories.
"I was born in Sioux City, Iowa. We moved around a lot when I was a kid. Wisconsin, Illinois, Ohio, Georgia, then back to Wisconsin. I made a lot of friends along the way, and got to know their families. I learned a lot about life. I'm always curious about what makes people tick."
Mike began as an intern at NBC Ch. 4, Milwaukee and as a clerk at the Milwaukee Journal Sentinel newsroom. He later produced and hosted a local morning news show, and directed Brewers and Bucks games.
He switched to radio "just because it was more fun" and became an announcer for 1250 WEMP and 99 WMYX in Milwaukee.
"What I love about radio is we can do it all. Breaking news, weather, sports. Play a variety of music. And talk directly to listeners about what they think. Tell some jokes. We like to think of it as just friends hanging out at the morning coffee shop."
Mike has also covered the Packers, Brewers, and Bucks for ESPN, Fox Sports Radio, and can be heard on NFL Radio on Sirius XM with live reports from Lambeau Field in Green Bay. He's covered 10 Super Bowls, and the Brewers only trip to a World Series (so far).
"Ya, that's gotta change."
Mike resides in Mt. Pleasant, Wisconsin with his wife and two daughters. He enjoys golf, boating on Lake Michigan, scuba diving, and travel. He's a music and film expert, plays guitar, and enjoys cooking.
"I try to keep busy. Love going to festivals in our area. It's also a great excuse to put off yard work."